In the comments section at YouTube channel, I receive a repeated question about what tools I use for making videos, and from where I get my tools. In this blog I want to list all tools I use with simple description.
Cameras
I have 3 cameras, Sony a6400, Canon 80D, and my phone Camera.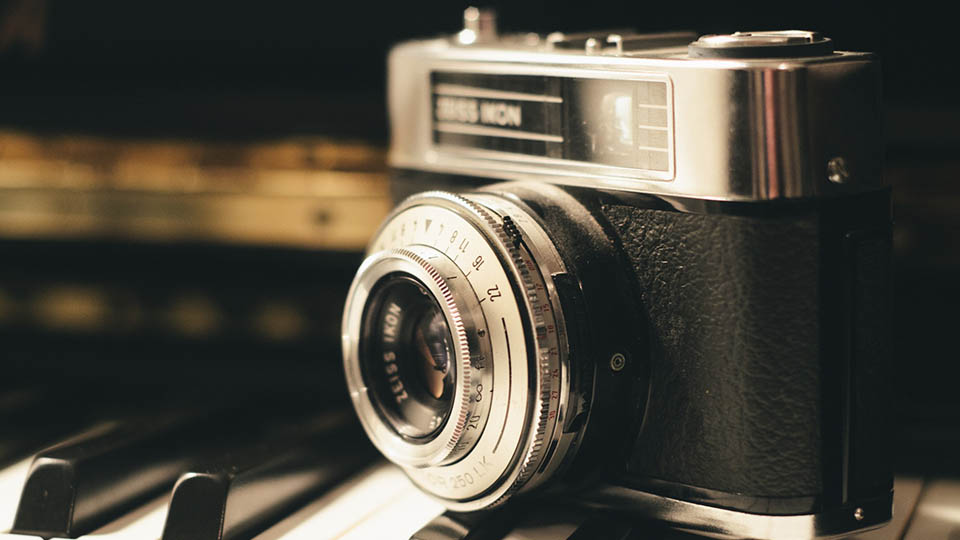 Sony a6400
This is my main Camera, you can buy it from here. This camera has Bionz X Image Processor, 24.2MP APS-C sensor, offers 425 phase-detect points, 'Real-time Eye AF', touch-enabled tilting LCD. The camera can shoot 4K/30p video. This camera has a lot of other features.
All my 4k videos are taken using this camera.
Canon 80D
you can buy it from here. This camera has DIGIC 6 Image Processor, 24MP APS-C CMOS sensor with Dual Pixel AF 45-point AF system with all cross-type points, 3" 1.04M-dot articulating touchscreen, 1080/60p video capture, Weather-resistant body, 7560-pixel RGB+IR Metering Sensor, and a lot of other features.
Smartphone camera
Yes nowadays smartphones cameras are very good, and you can get very good quality videos using your smartphone. So yes I use it sometimes to makes videos for YouTube, share images on Instagram.
I use Samsung Galaxy A51.
---
Camera Lenses
Mainly I use two lenses, Canon EF 50 mm f/1.8, and Canon EF-S 24 mm f/2.8 STM Lens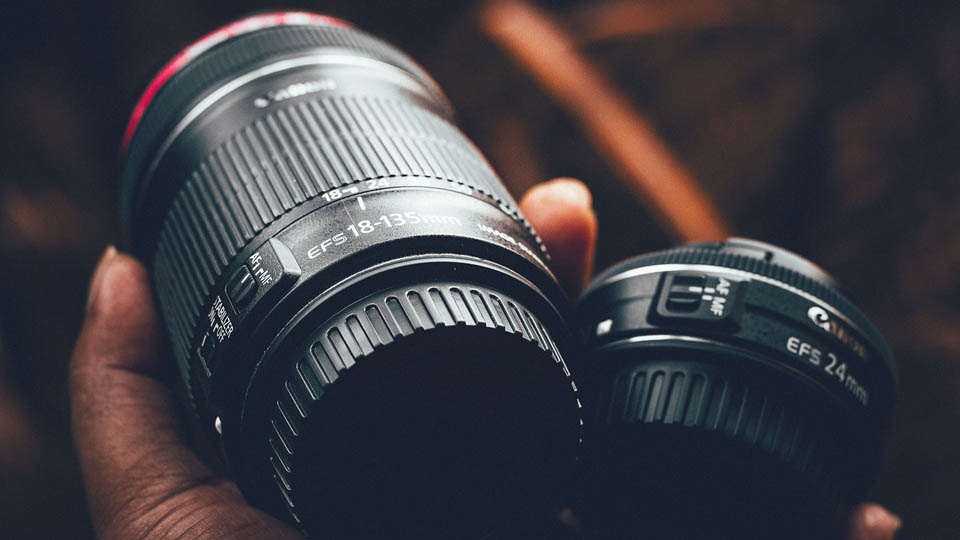 Canon EF 50 mm f/1.8
This is a great starting lens. you can get very good quality images and videos. I use the old version of this lens, I don't think Canon still make it. If you are going to buy this lens, I recommend buying Canon EF 50mm f/1.8 STM Lens. The 'STM' stands for Stepper Motor these lenses are almost silent, so when you record videos the sound does not have the noise of a focusing motor.
Canon EF-S 24 mm f/2.8 STM Lens
I use this lens because it has wide angle, so you can use it to record yourself while carrying the camera with your hand stretched or you can put the camera close to you.
regarding lenses I highly recommend lenses with f/2.8 or lower number like f/1.8, so that you can easily get bokeh effect and blurred background which we all love. You can buy this lens from Amazon.
Sony E 20mm F2.8 (SEL20F28)
I chose this lens because it's very small, I use it with my Sony camera to shoot all my 4k videos.
---
---
Microphones
I do not use expensive microphones, I use BOYA BY-M1 3.5mm and Sony ECMCS3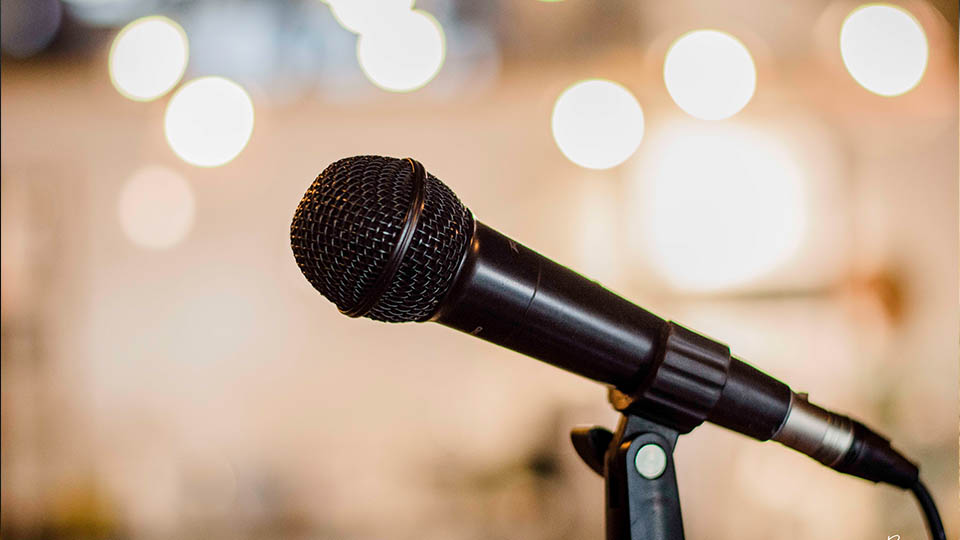 BOYA BY-M1
its an Wired Lavalier microphone that can be used with DSLRs, phones, computers. its a cheap microphone but it has very good quality sound recordings. note that it needs LR44 battery. you can find the mic at Amazon or AliExpress.
Sony ECMCS3 Tie Clip
this is a very small microphone, I use it in many of my videos, it has very good quality recordings. you do not need a battery or any power source, just plug it in your DSLR and start recording. you can buy it from Amazon.
---
---
Tripods, Lights, Lights stands
I use two lights, two stands, two tripods.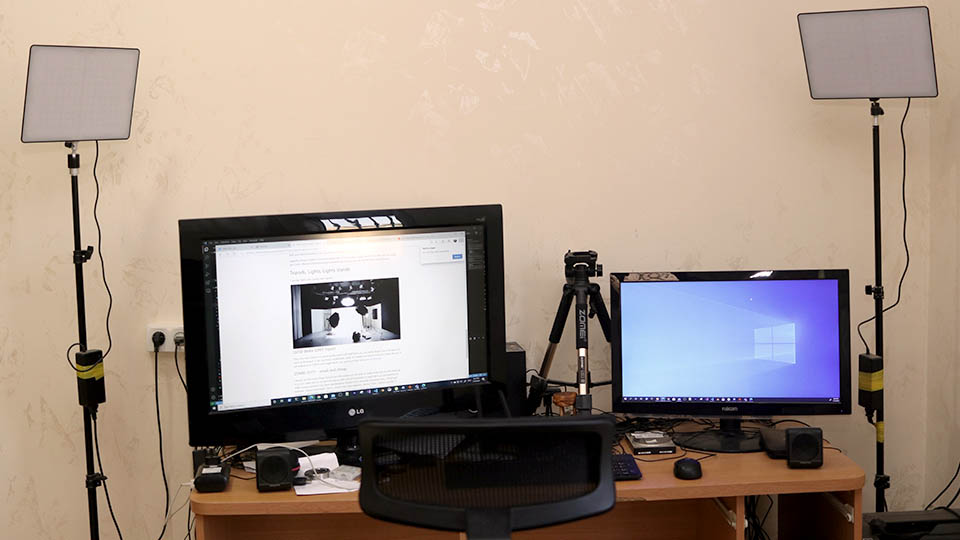 QZSD Beike Q999 Tripod
This is my main tripod, very good quality tripod with ball head, you can easily detach one of its legs and use it as Monopod. it can carry heavy equipments easily. its reliable and steady it fell zero times till now. it can extend up to 159cm, min height 44cm, you can buy it from AliExpress or Amazon.
ZOMEI Q111 - small and cheap
I always use this small cheap tripod to put the camera on my desk, its really small and you can easily put it on your table. but its not good for places with a lot of movement. it might fall if you bumped into it while moving around. it has these specifications: Model: Q111, Material: Aluminum alloy , Head type: Panhead , Tripod max height: 145cm / 4.92ft, Max. tube diameter: 20mm / 0.8in, Column quantity: 4 sections, Load capacity: 5kg / 11.02Lb. you can buy its from Amazon
or AliExpress.
Cheap light stands
I use cheap light stand, its not good for environments that has a lot movement around. you can buy it from AliExpress or Amazon.
Lights
Lights are one of the most important equipments to get high quality videos and images. so do not hesitate to invest good amount of money in lighting. I use two YONGNUO YN600 Air led panels. great light quality looking at the cost of these panels. you can buy them from AliExpress or Amazon.
---
---
Computers, Screens, And Software
I use an HP z2 workstation to do all my work, and two very old screens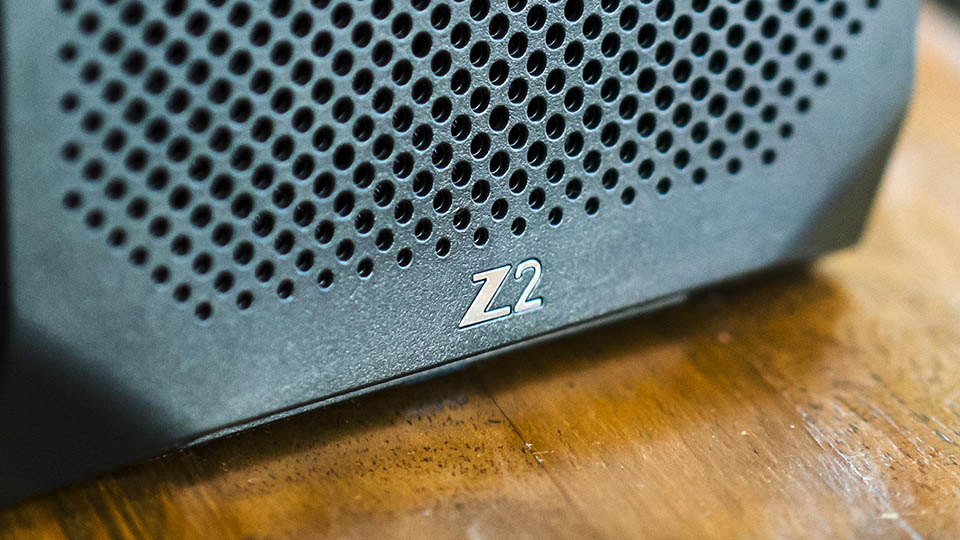 HP Z2 Workstation
a really great machine for entry to mid level 2d/3d design it cost me about $2500. The machine has Intel Xeon E-2278G CPU @ 3.4GHz, 32 GB of RAM, 512 GB M.2 2280 PCIe NVMe TLC SSD, NVIDIA GeForce RTX 2060 super. If you are going to work on 3d projects, I recommend buying a GeForce RTX card, you can find them on RTX Cards
.
Screens
I use two screens, first one is an LG UHD 4k TV (43UN7340PVC) note that using this TV as monitor is not suitable for everyone, if you want to use a TV as computer monitor you need to study the matter before deciding. My second monitor is a 4k Dell monitor (P2415Q).
What software I use?
I use Davinci Resolve for video editing, Adobe Photoshop for 2d graphic design and photo editing, Adobe Illustrator for vector graphics, Adobe After effects & Davinci resolve for motion elements, and I use OBS for all screen recording, it's an open source free amazing and powerful software.
lately I started using Davinci Resolve for all my YouTube videos.
For 3d design I use Blender, great and powerful free open source software. I highly recommend Blender for all your 3d work, it's full of features, it's a real competitor in 3d world.
Thank you